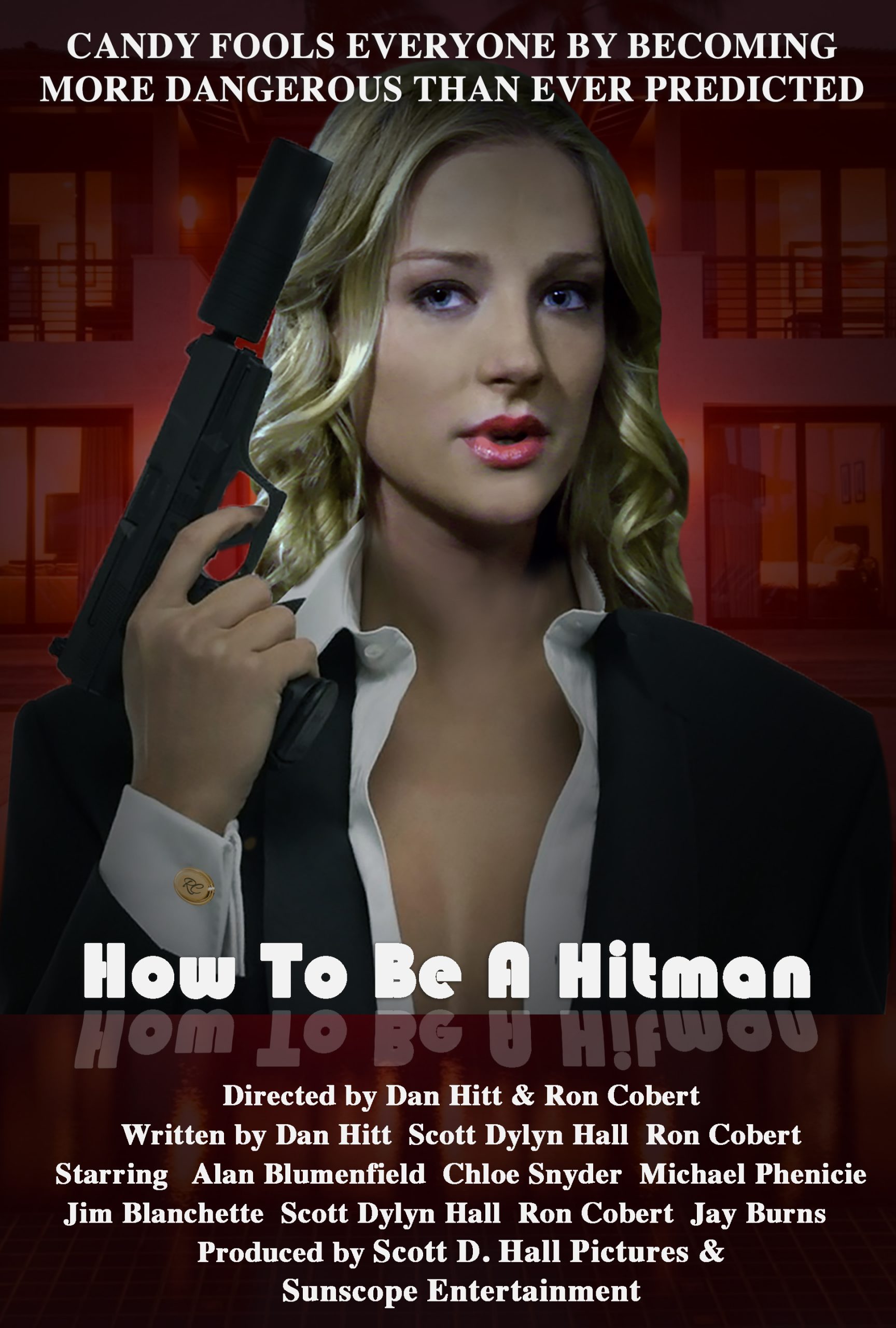 How To Be A Hitman is a story about the struggle of the beautiful Candy Price and the ruthless Falcione Chicago Crew she has always run with, headed by Jimmy Falcione, aka Big Jimmy, retired in Phoenix . His son, Jimmy Jr, aka Little Jimmy, who now controls operations, has many women including his favorite Candy. She is now done with him and wants out, but Little Jimmy ain't having it. The tension is high when she snaps violently at Little Jimmy, and then runs to Phoenix to ask for forgiveness and permission to go free. Stopping at a bar, she meets a patsy, Holden, the dentist, who she manipulates into giving her money and hiding, and to be a witness when she visits Big Jimmy. Big Jimmy isn't interested in defying his son. Little Jimmy now hurt by the disrespect sends an assassin who fails. Candy responds more dangerous than ever predicted.
Directed by Dan Hitt & Ron Cobert
Written by Dan Hitt  Scott Dylyn Hall  Ron Cobert
Starring Alan Blumenfield   Chloe Snyder   Michael Phenicie  Jim Blanchette, Scott Dylyn Hall   Ron Cobert   Jay Burns
Produced by Scott D. Hall Productions & Sunscope Entertainment
Medium: 90 Minute Feature Film | IMDB.COM PAGE
We are still in need of a few more scenes, editing, sound design, visual effects and marketing funds.  We are looking for finishing funds and pre-sales. Help us today raise the rest by submitting your contribution.  Feel free to contact us for any additional information.