Moon Over Sorrento
January 3, 2020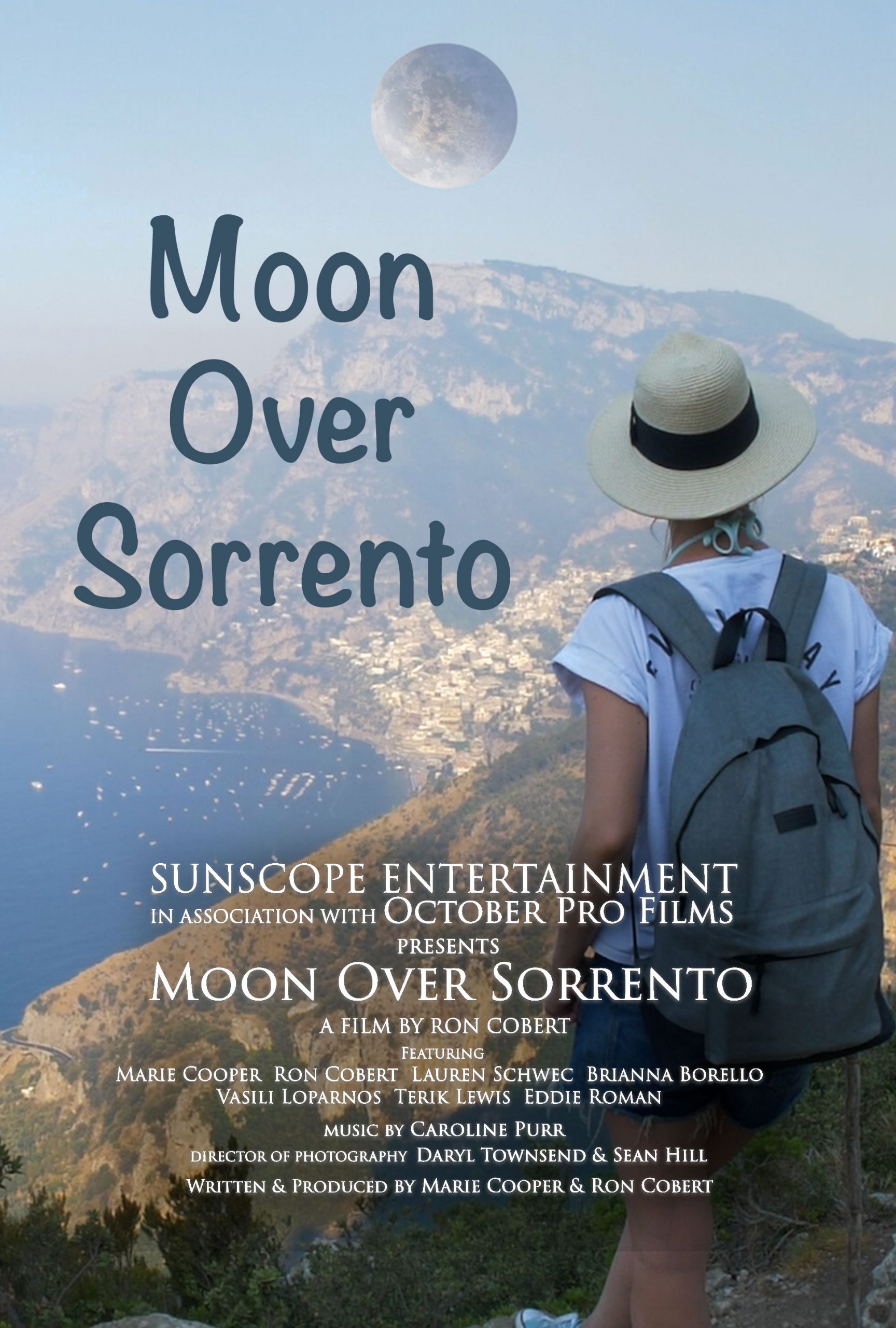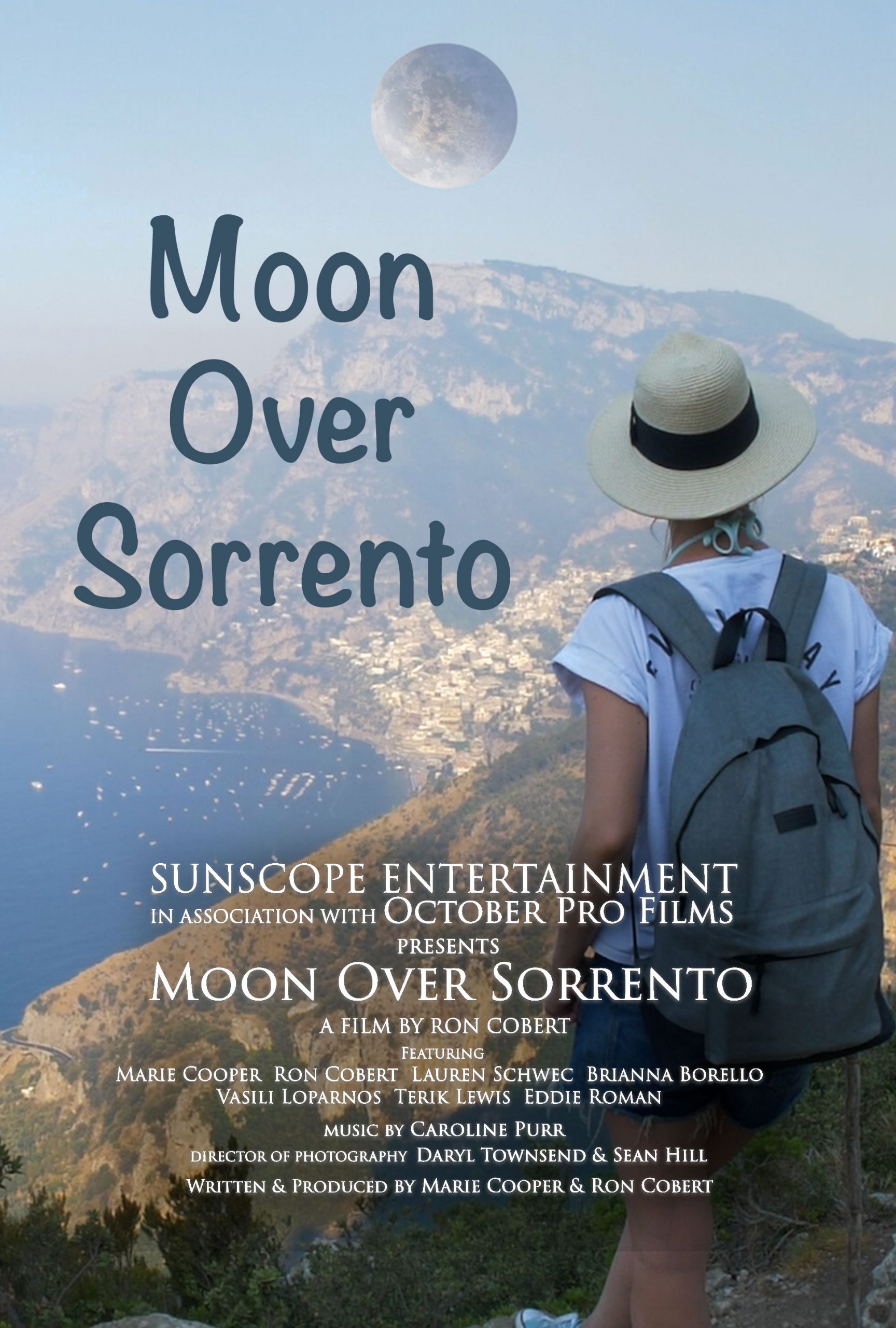 MOON OVER SORRENTO is a quirky comedic drama about a spirited family, centered around Monica, a wife to Roger, and mother to Sarah and Nikki, and their lovable chihuahua, Rocco. Monica's niece's wedding invitation in Sorrento, Italy is tacked to the fridge, but Roger has business to attend. Not realizing just how important it is to Monica to see Italy again, Roger ignores her interest causing more of a problem in their relationship that continues to mount.
Monica throws herself into doing what she always wanted to do, to design clothing, and starts on her niece's wedding dress.  All the while, her health is deteriorating. She's fainting and feeling sick, more and more, and then the worse. Monica is diagnosed as having a brain tumor. 
Instead of falling into depression, she fights to stay positive, she works on the wedding dress and becomes the pillar of strength and resilience bringing the family even closer to cope with the new reality. All the while, she rages on to finish that wedding dress.
Putting family first, Roger steps back from his business a little and buys the four tickets, and they travel to Italy with a host of comedic "fish out of water" comedic mishaps Americans have in a foreign land.  Then, after the great trip, the family returns to Tampa to face the music. They discover new medical treatments, and in the midst of a looming tragedy, their faith, humor, and love draw the family closer.
Title: Moon Over Sorrento
IMDB LINK: imdb.com/MoonOverSorrento
Production Company: Sunscope Entertainment and October Films
Locations: Clearwater, St. Petersburg and Tampa, Florida (95%), and Sorrento, Italy (5%)
FILM CONCEPT TRAILER
CONTRIBUTIONS
To those interested in contributing, we are in the development stage looking for support to kick off our Feature Film in Tampa, St. Petersburg, and Clearwater, Florida that will start the process of employing artists, and promoting Florida Tourism. Help us get going. The message is all about living well as a tight family after having a family member diagnosed with a brain tumor. Help us bring awareness to the importance of innovative biotech, being in good health, and family values. We are looking for $25,000 for our development stage to bring awareness to our project.
Join us today by emailing your intention. Below choose how you want to contribute and email me your information:
Help Us Market the Project
Join Our Crew
Help Us Find Funding
Fund the Project

Help Us Fuel = $1
Buy a Signed Script = $25
Associate Producer = $1,000
Co-Producer = $5,000
Executive Producer = $10,000
Executive Producer = $25,000
Executive Producer = $50,000
PayPal:
By Check:
Sunscope Entertainment
13547 Ventura Blvd #800
Sherman Oaks, CA 91423