Title: Moon Over Sorrento
IMDB LINK: imdb.com/MoonOverSorrento
Production Company: Sunscope Entertainment and October Films
Locations: Clearwater, St. Petersburg and Tampa, Florida (95%), and Sorrento, Italy (5%)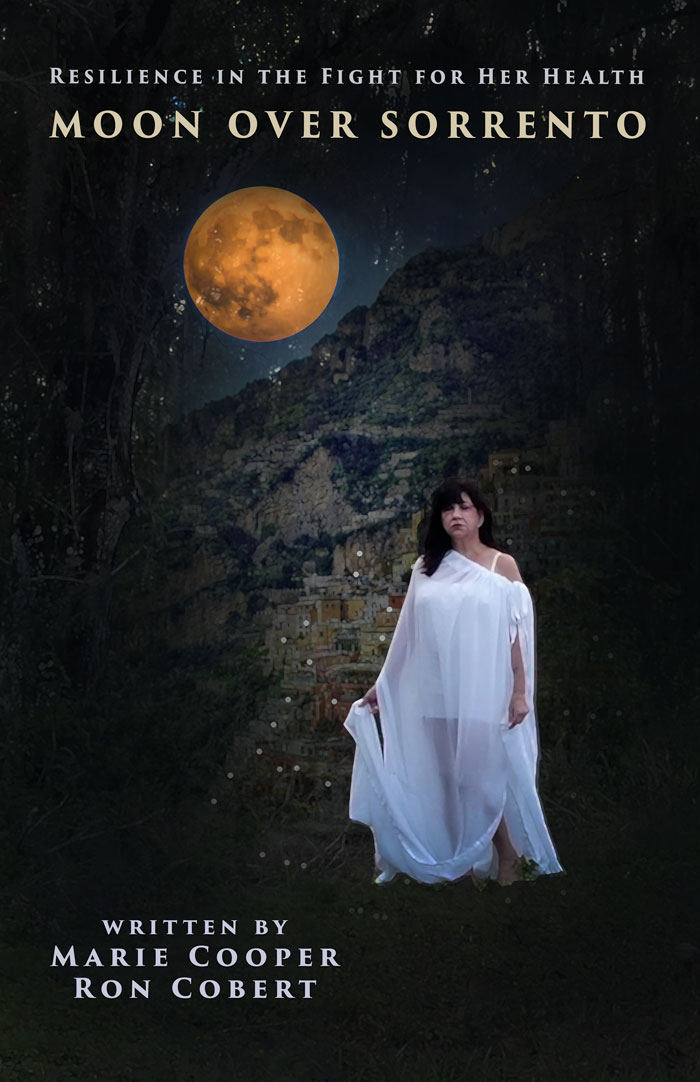 MOON OVER SORRENTO is a quirky comedic drama about a spirited family, centered around Maria, a wife and mother who learns she has a brain tumor, hence, the reasons for her vivid visions and symptoms. She begins to question everything about her life.  Why marriage and children? Why didn't she pursue a career? Faith and family can save her.
Roger, her husband, and Maria have been having marital distance issues until Roger finds out. This shocks him into the fact that he could lose his wife, soon, so he steps up and cures the relationship as best as he can. Then, Maria's two young adults, Sarah and Nikki, and their chihuahua, Rocco, find out, and their whole family dynamic changes. It's tough for a moment but Mari's a strength and resilience brings the family unit even closer so to cope with the new reality. The family comes to terms with the inevitability of the seriousness though not without the pain.
All the while, Maria and family are invited to go to Maria's niece's wedding in Sorrento, Italy, and so the plan is to go, but not without wedding dress that she wants to design for her niece, something she always dreamt of doing, to design a wedding dress. Yes, it is a crazy idea but then again so is dying, so she sets her mind to finishing the dress no matter if her niece will wear it or not.
The time comes to see that Moon Over Sorrento on the Amalfi Coast once again, but this time, with the whole family in tow.  They have a lot of fun before Maria needs to face the reality of treatment, and in the midst of a looming tragedy, their faith, humor and love draw the family closer and make it all palatable. 
INVESTORS CONTACT HERE