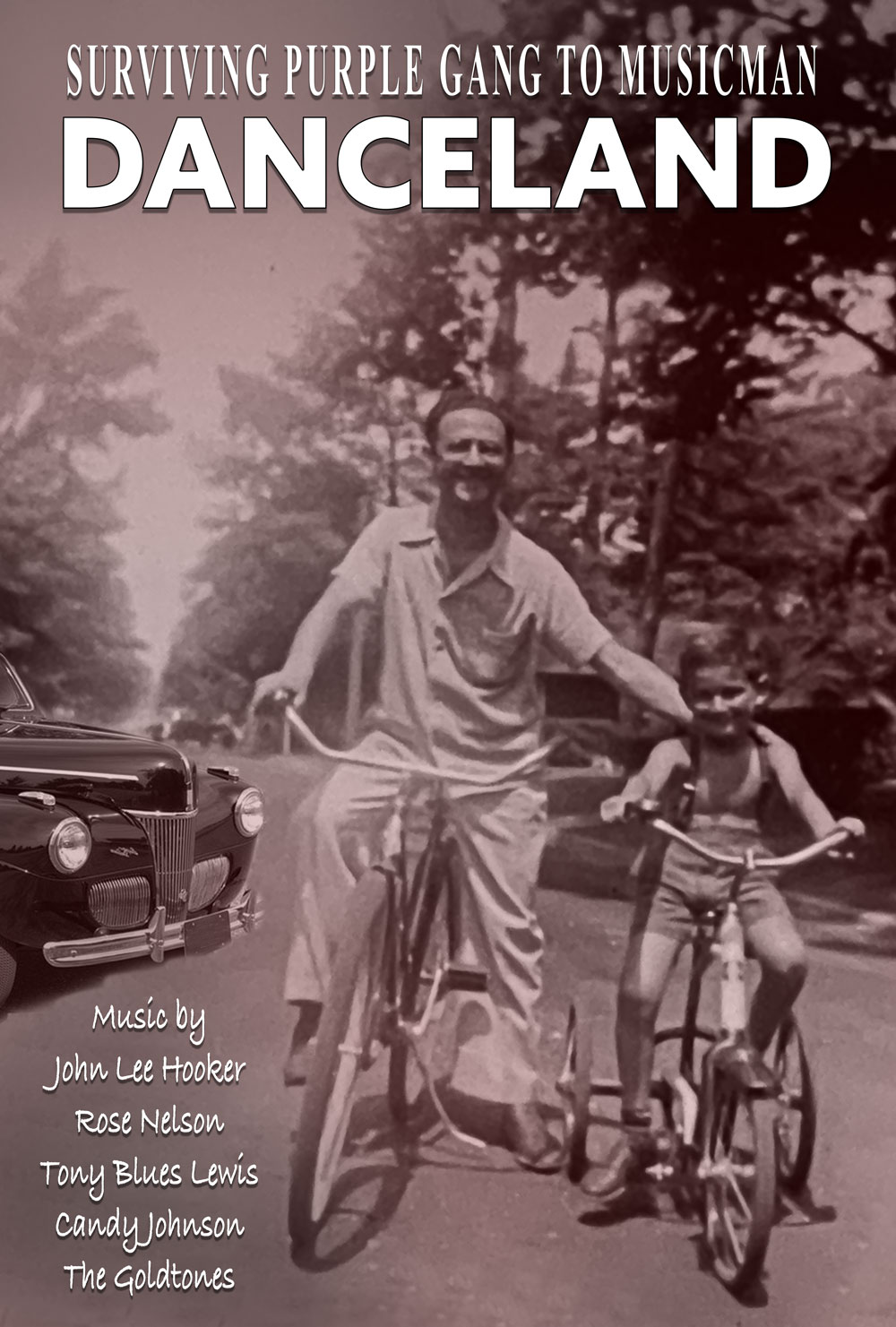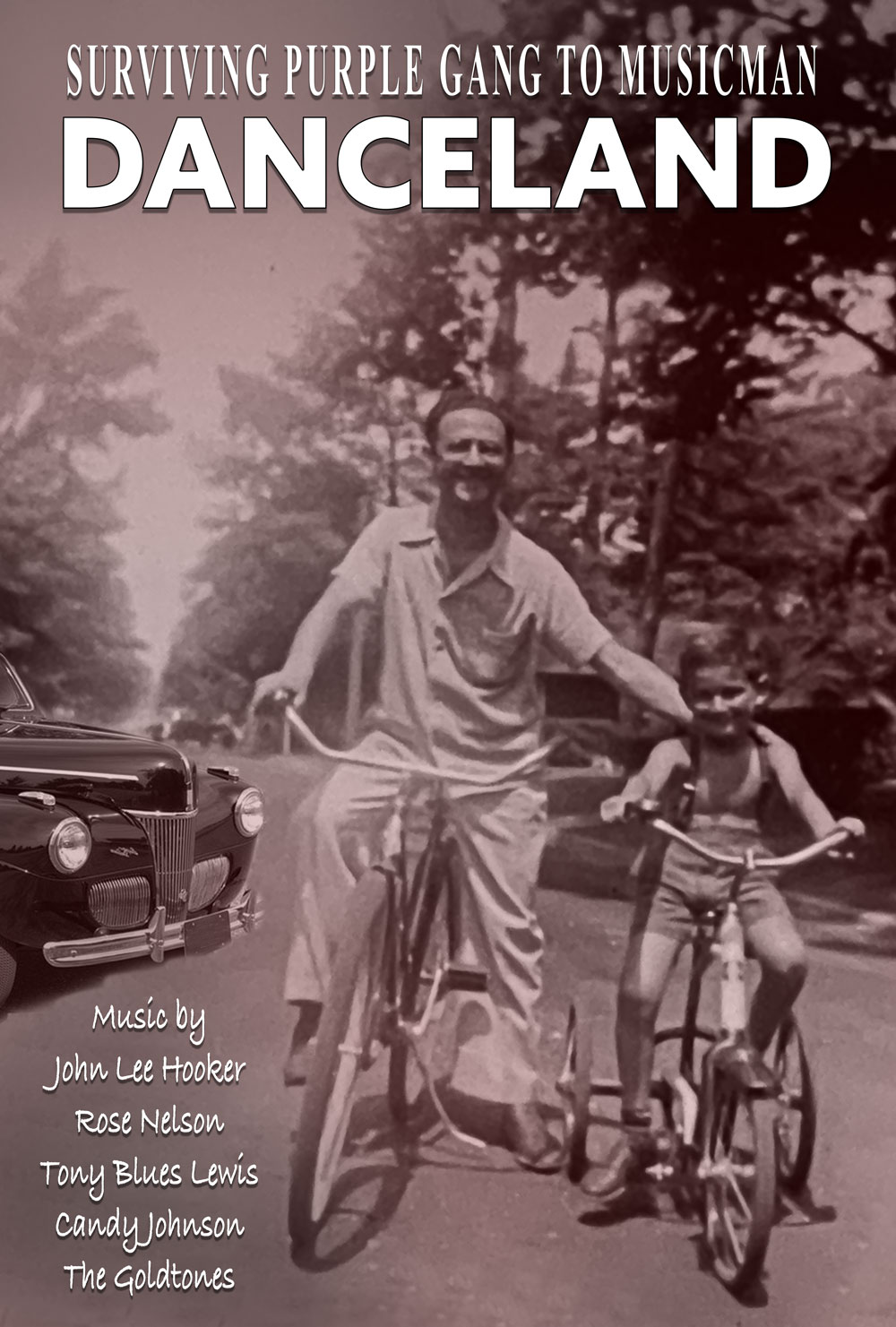 Title: DANCELAND
Subtitle: SURVIVING PURPLE GANG TO MUSIC MAN
Story by Sammy Kaplan and Ron Cobert
Screenplay by Ron Cobert
Genre: Biopic Feature Film
Logline: In the 1970s, Moshe Kaplan reveals to his son, Sammy, the Danceland Music Collection he recorded in Detroit before Motown post-war in the 1940s and opens up about his early years as one of the Bernstein brothers' wheelmen and how he became a Musicman in the heart of the Purple Gang territory. Sammy takes us back to his dad's adventures from the 1930s through the 1950s.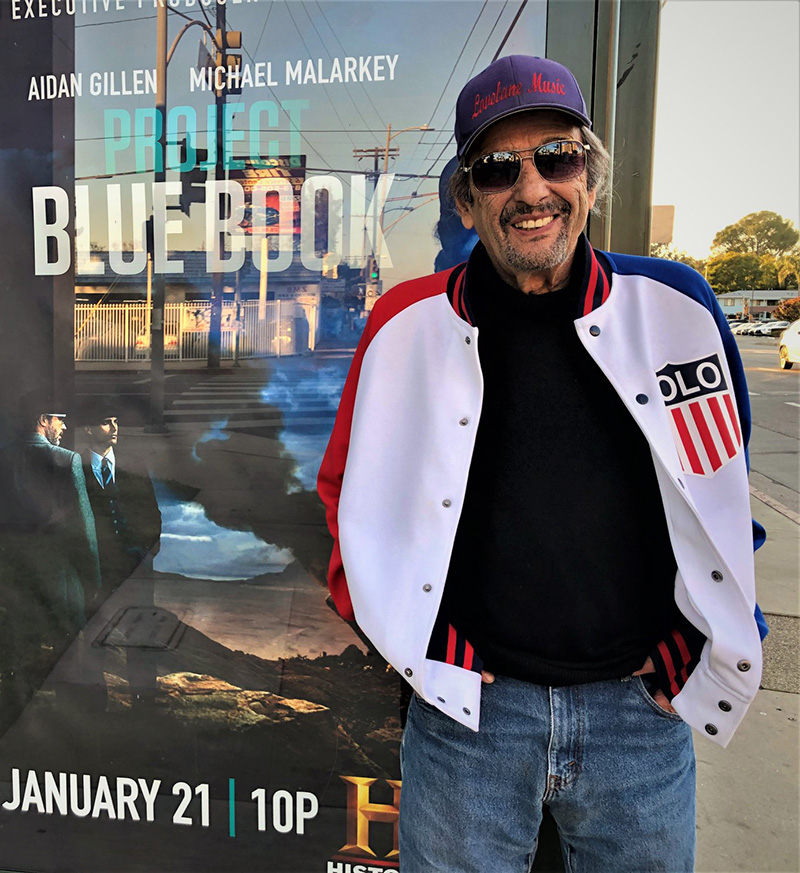 PREFACE
Reaching out locally in LA to cultivate more community business, I came across a captivating older, 75-year-old gentleman, Sammy Kaplan, living near, licensing his music catalog under a company, Lovelane Music Group. I inquired about the price of licensing a few songs that would fit into a film I had in post-production.
We got to know each other. I found that Sammy had an incredible story about how his father started Danceland Records, an exciting adventure about how his father went from being with the Purple Gang in Detroit to becoming a Musicman. So, 10 years passed, and we started to write. Sammy is 85-years-old.
Lovelane Music Group constantly licenses music to hit TV shows, feature films, and commercials throughout the year. Lovelane Music Publishing was founded in 1960 in Detroit, Michigan, by Motor City native Sammy Kaplan. Still, it all started with his father, Morris Kaplan, who founded Danceland Records in the late 1940s.
Danceland Records from 1948-1951 recorded the likes of John Lee Hooker, Candy Johnson, Tony Blues Lewis, Tommy J. Jefferson, and Rose Nelson. Later, Jerry O, Mitch Ryder, The Sea Shells, The Soulmates, Tom & Jerry O, Roy Cohen, Tom Moers, Barbara Lewis, Jimmy Fallon, Gerald Alston, Joe Farrell, and Richard "Popcorn" Wylie. In addition, the famous Funk Brothers (James Jamison, Bennie Benjamin, Robert White, Eddie Bongo Brown, and Jack Ashford) were a part of the recording process on all Lovelane Music demos and records. From this foundation emerged the great sound of the Boogaloo. Sammy has also made a recent foray into Hip Hop by signing writers and artists from Victor Newman to Nick Speed and into jazz, as he publishes compositions by John Fumo and Kenny Hirsch. But, most importantly, as Sammy will attest to, Lovelane Music Publishing represents a commitment to the sound of Detroit and Los Angeles.
MORE TO COME – CONTACT US FOR MORE INFO IF YOU HAVE INTEREST
Take a look at our picture board of that era. This is rich for brand integration.
MUSIC LICENSING VALUE
Lovelane Music Group has since specialized in Publishing, Licensing, Advertising, Internet/FM Radio, and Film/Television placement. Since moving to Los Angeles, California, Sammy has been able to have his catalog featured in films such as "Remember The Titans" (Denzel Washington), "The Bachelor" (Chris O'Donnell), "Bones" (Snoop Dogg), "Resurrecting The Champ" (Samuel L. Jackson), and "Yards" (James Caan, Faye Dunaway) "Browns Requiem," "Thick As Thieves," "Bitter Sweet," "Keep The Faith Baby," "Her Minor Thing," "Semi-Pro(DVD)," "Urban Roots," "The Wayshower," "Blaze You Out," "Sous La Niege(Under The Snow)," "On The Road (Based on the best-selling novel by Jack Kerouac)," "Cesar Chavez" (Michael Pena, John Malkovich), "Get On Up: The James Brown Story," "Death Race:2050" (Roger Corman), "Moonlight" (Academy Award Winner 2017), and "Don't Worry He Won't Get Far On Foot" (Amazon Studios); "Shots Fired" (FOX) featuring the song "Gonna Buy Me A Shotgun" & "Lord Have Mercy" by Tony Blues Lewis, "American Horror Story : Freak Show" featuring "Southside Saturday Night" & "Ebony Jump" by Candy Johnson, "Wayne County Ramblin' Blues" by John Lee Hooker, and "Lazy Daisy Blues" by The Goldtones.