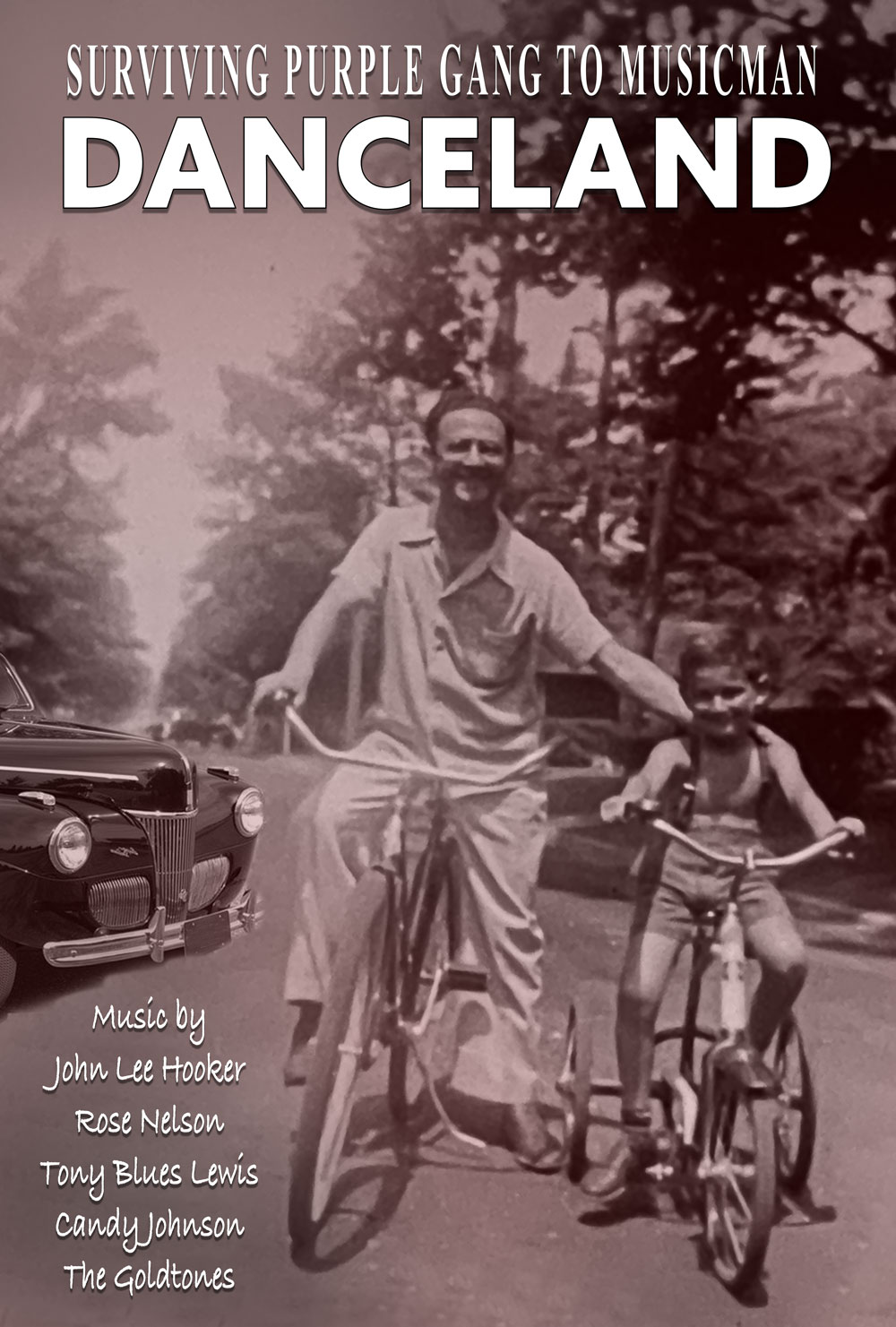 Title: DANCELAND
Subtitle: SURVIVING THE PURPLE GANG
Story by Sammy Kaplan and Ron Cobert
Screenplay by Ron Cobert
Genre: Biopic TV Series
In the 1970s, in Los Angeles, Moshe Kaplan reveals to his son, Sammy, that he has a collection of music he'd like to gift him, something his father recorded in Detroit from 1948 to 1951 under Danceland Records. From that point, his father opens up about truths he had never heard from his father's lips, his early years as one of the Bernstein brothers' Purple Gang wheelmen, and how he became a music man. Next, we follow Sammy's narrative about his family and the music industry from the 1920s to the 1970s.
HOW I MET SAMMY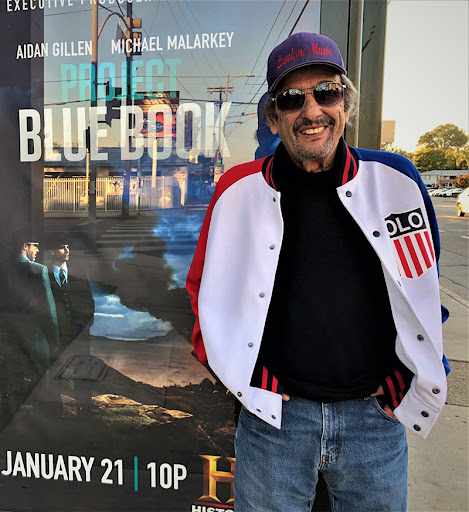 Reaching out locally, I inquired about the price of licensing music that would fit into a film I had in post-production. There were quite a few music companies in the area, but nobody was more interesting than the captivating 75-year-old gentleman, Sammy Kaplan of Lovelane Music Group. Over the next ten years, we got to know each other, became friends, and I found that Sammy had an incredible story that would span decades, starting with his father, a Detroit gangster for the Purple Gang.

"MY FATHER WAS A GANGSTER. I KNEW I WANTED NOTHING TO DO WITH IT," SAMMY.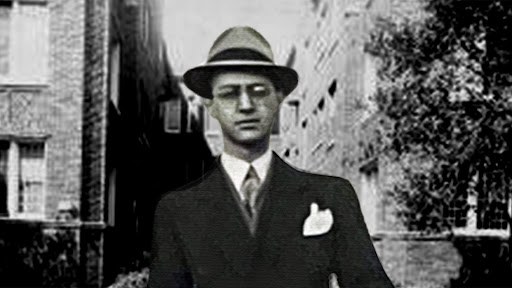 Before Lovelane Music Group and Danceland Records, Sammy's father, Morris Kaplan, was a gangster with the Purple Gang. He ran with the kid gangsters who started the gang, but not until he butted heads with them. He was 15. The day came out of necessity because they needed an insulin shot for their diabetic mother and had no money. So he and his brother, Izi, broke into a pharmacy but got caught. It was one of the Purple Gang's protected businesses.
To this day, Sammy insists, "My father wasn't a gangster. He just worked for them and carried a gun. He was a tough guy, my dad."
THE PURPLE GANG
The Bernsteins cut them a break, but the boys had to work it off because they were not much older than them, lived in the same community, and went to the same high school, Bishop. So the Bernsteins saw Izi and Moshe as potentially valuable recruits. By the time Moshe was 18, he had become deeply embedded in the gang running whiskey as a wheelman.
"Send Moshe. He's hell on wheels," echoed pretty quick.
Racing across the ice in the winter with a full car of whiskey was not uncommon. He had made a name for himself.
Raymond, Joseph, Isadore and Abraham Burnstein were made up of immigrants from Detroit's lower east side.
A GREAT PARTNERSHIP WITH AL CAPONE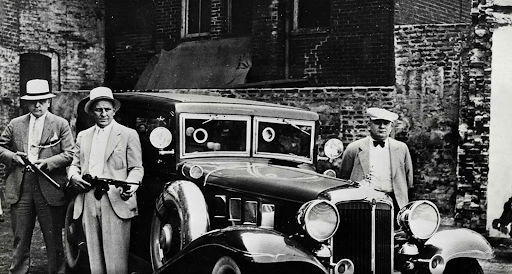 Detroit played an essential role in bootlegging during prohibition because of its proximity to Canada. In addition, the Purples had a business partnership with Al Capone and his Chicago Outfit for several years, supplying the organization with Canadian whisky. As a result, the Purples controlled Detroit's underworld, gambling, horse races, other sporting events, liquor sales, and the drug trade, netting millions of dollars, and 25,000 illegal speakeasies, generating more than $300 million per year, or $4 billion in today's economy.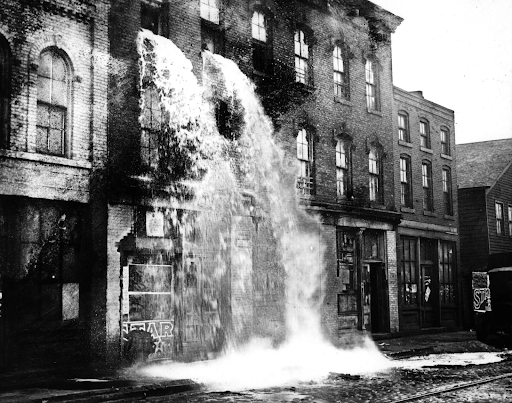 Once Capone was convicted of income tax evasion in 1931, Paul Ricca and Tony Accardo took power, and everything changed. The FBI and Chicago came at them when their Purple Navy partners wanted to split. Killings were on the rise. Some 30 gangsters went down either by death or imprisonment. Moshe saw the writing on the wall and laid low, just running numbers in Hansen Street and Paradise Valley clubs. It was great foresight because Michigan was the first state to ratify. Then, on December 5, 1933, President Franklin D. Roosevelt announced that the 21st Amendment repealed the 18th Amendment of January 16, 1919, ending the increasingly unpopular nationwide prohibition of alcohol.
A friend of Abraham Burnstein, the goofy big guy with a twitch, said, "Did you hear? Moshe bought a wire sound box. It records on a wire."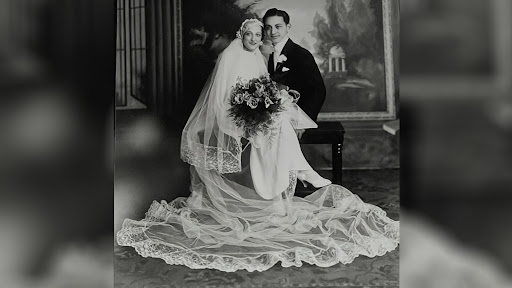 Moshe was 24 and doing well working with the Black Mob clubs. His racket was still violent but safer, more innovative. That's when he met Betty, a sure-wife-type from Russia, quiet, and she never questioned his business or late nights. They married n 1934 in a much better area than where Moshe grew up. Then, a few years later, in March of 1936, Samuel Stuart Kaplan was born to his friends and father, soon to be named Sammy. Moshe and his family were living the dream. Brady Elementary was where Sammy went to school.

LIFE WAS GOOD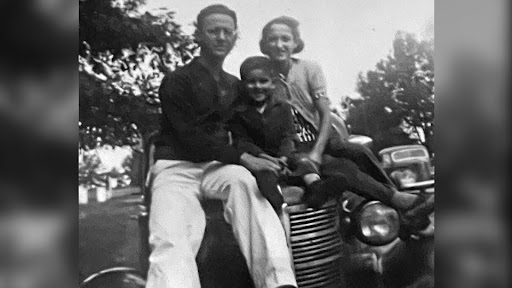 The family was flush, with the best clothes, vacations in South Haven, a lovely house in the city, the best cars, and plenty of money. Brady Elementary was where Sammy went to an outstanding school, but he remembers being treated differently from the other kids, respected because of his father. It was all about the cars and music, and Moshe wasn't shy about voicing his opinion. Sammy remembers the foot was always on the pedal and his father screaming at someone in that classic gangster sedan, with Sammy rolling around the back seat at super speeds in that 1938 Chevrolet Master Deluxe Sedan on the streets of Detroit.

CARS CARS CARS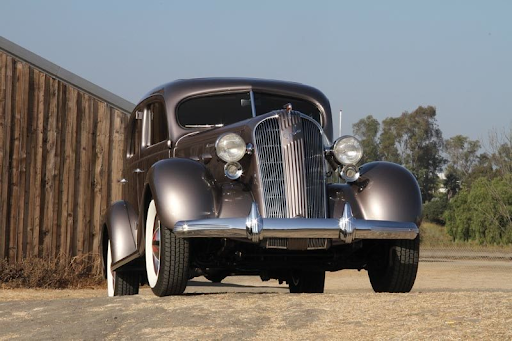 Sammy's father knew about cars, making them faster, practical, and more resilient against attack. From the 3/4 inch bullet-proof glass to the metal flap in the back window could be pulled down to deflect bullets from the rear, metal shields on the tires, firing gun holes, removable doors, and seats that would fold down so a large safe could fit. Moshe's cars were gangster, from the Chevrolet Master DeLuxe, Ford Model 18 V8, Cadillac V12 Town Sedan, 33 Town Sedan, to the Mercedes Benz 260D. They were a work of art. After all, Sammy's father was the classic Purple Gang's Wheelman they would go to, and he was wicked behind the wheel.
THE LOVE OF MUSIC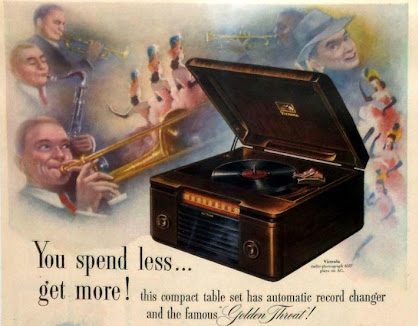 As far back as Sammy could remember, the RCA Victor bellowed throughout the house, playing Rosemary Clooney, Count Basie, Artie Shaw, the Dorsey Brothers, and Glenn Miller. It was all about the saxophones, trumpets, trombones, piano, bass, drums, guitar, big bands, and swing. Soon after, blues and hymns echoed, created by the black musicians arriving from the Mississippi belt. Nothing was more important than the music. Moshe had his connections. Sammy remembers walking into a black club as a kid and feeling the heat of everyone staring at him, everyone respecting who his dad was. Moshe was tied into the clubs where some of the best black performers performed. Seeing them perform, Moshe saw his opportunity and realized he could break away from his wiseguy running numbers grind and pursue a new career in music, to discover new talent who had never been heard on national radio. It was a great opportunity, something new, something that would distance him from worse elements.

DISCOVERING NEW TALENT
Using a Webster-Chicago Model 7 wire recording, Moshe had a portable recorded capable of recording those black artists he knew from the club, anywhere, in his home basement, or from his car. Most notably, Moshe recorded John Lee Hooker, Rose Nelson, Tony Blues Lewis, Candy Johnson, Tommy J. Jefferson, and The Goldtones. From this, the sound of Boogaloo Music emerged. Moshe continued to record the likes of Jerry O, Mitch Ryder, The Sea Shells, The Soulmates, Tom & Jerry O, Roy Cohen, Tom Moers, Barbara Lewis, Jimmy Fallon, Gerald Alston, Joe Farrell, and Richard "Popcorn" Wylie, the famous Funk Brothers, including James Jamison, Bennie Benjamin, Robert White, Eddie Bongo Brown, and Jack Ashford.

SAMMY GOES TO WORK AT 17 YEARS OLD
Leaving the house and finding work in the budding music industry with his father's connections and his own, Sammy's quest for music was in his blood. It was the most exciting thing going on. It was the 50s, and everything was opening up. Concerts and new acts were buzzing, and the radio DJs were busy with requests and payola. Paradise Valley and Hastings Black Bottom were Sammy's stomping ground, and he was a hustler. Every big act that came into Detroit went through Sammy Kaplan. Detroit was thriving. Money was everywhere. But as soon as the 60s hit, the race riots got out of hand. Still, Sammy could be seen with Candy Johnson, driving around in that convertible Cadillac. Nothing was stopping him. Sammy didn't care what anyone thought. He was comfortable working with the black populous.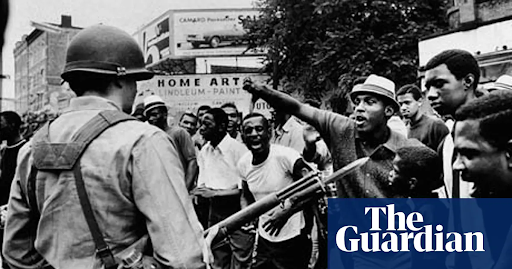 LA BOUND
Detroit fell apart after that. Once the National Guard and the newly elected officials came in, this thriving Hasting Street area fell apart, and things got dangerous. The war between the races was on, and it wasn't safe for a white Jewish family working with the African-American community. Money was becoming hard to come by, so the Kaplan family left for Los Angeles, the land of sun and promise. It was the 70s, and Sammy was in full swing.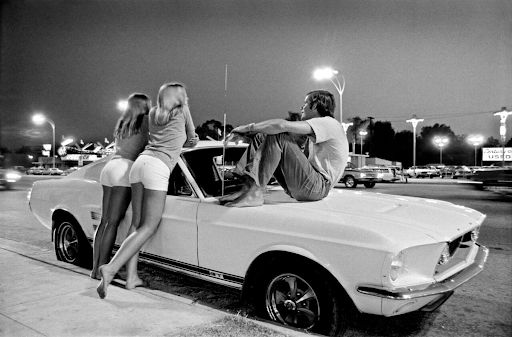 HISTORY OF LOVELANE
Lovelane Music Group constantly licenses music to hit TV shows, feature films, and commercials throughout the year. Lovelane Music Publishing was founded in 1960 in Detroit, Michigan, by Motor City native Sammy Kaplan. Still, it all started with his father, Morris Kaplan, who founded Danceland Records in the late 1940s. Danceland Records, from 1948-1951, recorded the likes of John Lee Hooker, Candy Johnson, Tony Blues Lewis, Tommy J. Jefferson, and Rose Nelson. Later, Jerry O, Mitch Ryder, The Sea Shells, The Soulmates, Tom & Jerry O, Roy Cohen, Tom Moers, Barbara Lewis, Jimmy Fallon, Gerald Alston, Joe Farrell, and Richard "Popcorn" Wylie. In addition, the famous Funk Brothers (James Jamison, Bennie Benjamin, Robert White, Eddie Bongo Brown, and Jack Ashford) were a part of the recording process on all Lovelane Music demos and records. From this foundation emerged the great sound of the Boogaloo. Sammy has also made a recent foray into Hip Hop by signing writers and artists from Victor Newman to Nick Speed and into jazz, as he publishes compositions by John Fumo and Kenny Hirsch. But, most importantly, as Sammy will attest, Lovelane Music Publishing represents a commitment to the sound of Detroit and Los Angeles.
MUSIC LICENSING VALUE
Lovelane Music Group has since specialized in Publishing, Licensing, Advertising, Internet/FM Radio, and Film/Television placement. Since moving to Los Angeles, California, Sammy has been able to have his catalog featured in films such as "Remember The Titans" (Denzel Washington), "The Bachelor" (Chris O'Donnell), "Bones" (Snoop Dogg), "Resurrecting The Champ" (Samuel L. Jackson), and "Yards" (James Caan, Faye Dunaway) "Browns Requiem," "Thick As Thieves," "Bitter Sweet," "Keep The Faith Baby," "Her Minor Thing," "Semi-Pro(DVD)," "Urban Roots," "The Wayshower," "Blaze You Out," "Sous La Niege(Under The Snow)," "On The Road (Based on the best-selling novel by Jack Kerouac)," "Cesar Chavez" (Michael Pena, John Malkovich), "Get On Up: The James Brown Story," "Death Race:2050" (Roger Corman), "Moonlight" (Academy Award Winner 2017), and "Don't Worry He Won't Get Far On Foot" (Amazon Studios); "Shots Fired" (FOX) featuring the song "Gonna Buy Me A Shotgun" & "Lord Have Mercy" by Tony Blues Lewis, "American Horror Story : Freak Show" featuring "Southside Saturday Night" & "Ebony Jump" by Candy Johnson, "Wayne County Ramblin' Blues" by John Lee Hooker, and "Lazy Daisy Blues" by The Goldtones.