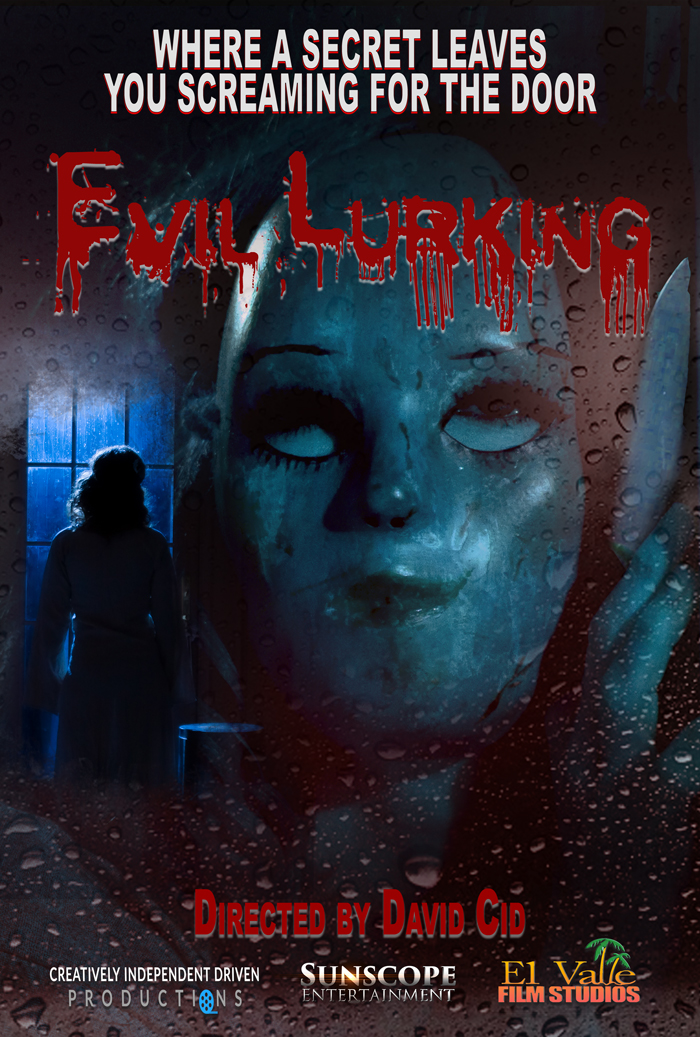 Producers Max Rojas, David Cid, and Ron Cobert
Written and Directed by David Cid
Starring
Produced by Creatively Independent Driven Production, El Valle Films, and Sunscope Entertainment
Medium: 90 Minute Feature Film
Emilia lives as the only daughter of Alexis in a large home alone in a small town in Texas, forbidden to never venture outside due to a rare illness her mother explains to unsuspecting neighbors. All the while, Alexis reminds Emilia why they are hiding, why no one ever sees her, that her father is a dangerous man, and if he finds them, he will come for Emilia and kill Alexis. Inside the home, day and night, and more and more frequently, Emilia becomes psychologically disturbed. Something lives in the walls. It is alive, trying to communicate with her, but Alexis reassures Emilia that there is nothing there. In the end, an awful secret from the past reveals the ugly truth, but not without a battle.