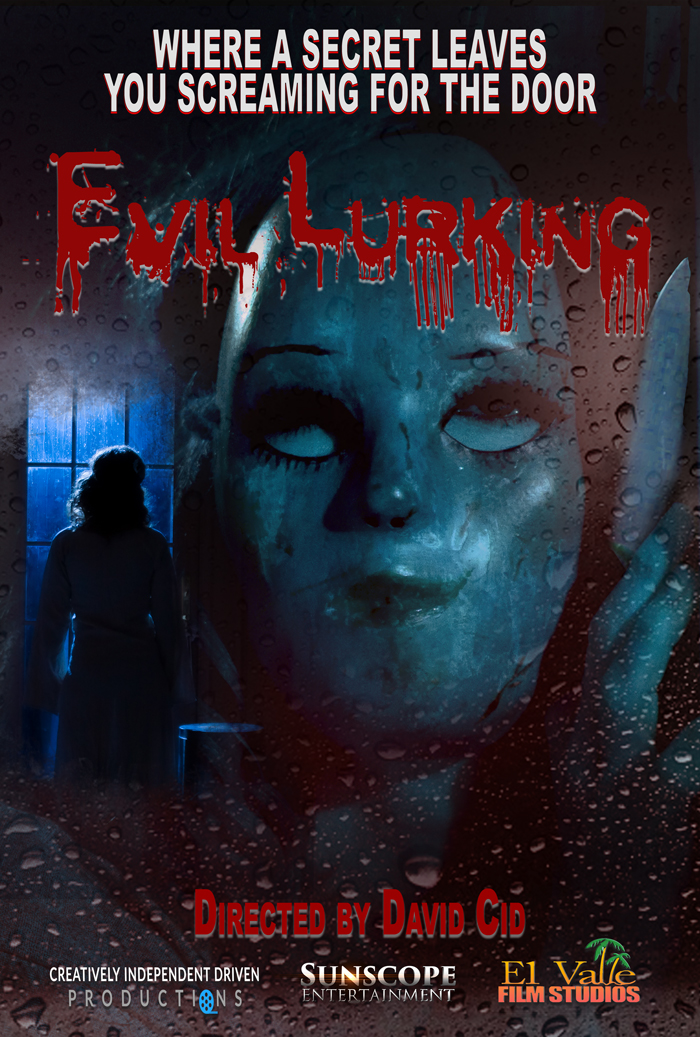 Directed and written by David Cid
Produced by: Max Rojas, David Cid, and Ron Cobert
Starring: Stephanie Marie Baggett, Susie De La Rosa, and Fenicia Arredondo and Genre: Crime Thriller Horror
In a secluded Texas town, Emilia is trapped in her vast home, told she's ill by her protective mother, who warns of a deadly father hunting them. But as Emilia's mind unravels, haunted by eerie events and sinister visions, she grapples with chilling truths and the blurred lines between paranoia and reality.
"Evil Lurking" is a thought-provoking and chilling psychological thriller that keeps audiences engaged from start to finish. With its talented cast, skilled direction, and haunting story, the film promises to be a must-see for fans of the genre. The film's release date is highly anticipated, and movie-goers should prepare themselves for a thrilling cinematic experience.
The highly anticipated feature film "Evil Lurking" is finally reaching the end of its production stage, promising audiences an enthralling psychological thriller.