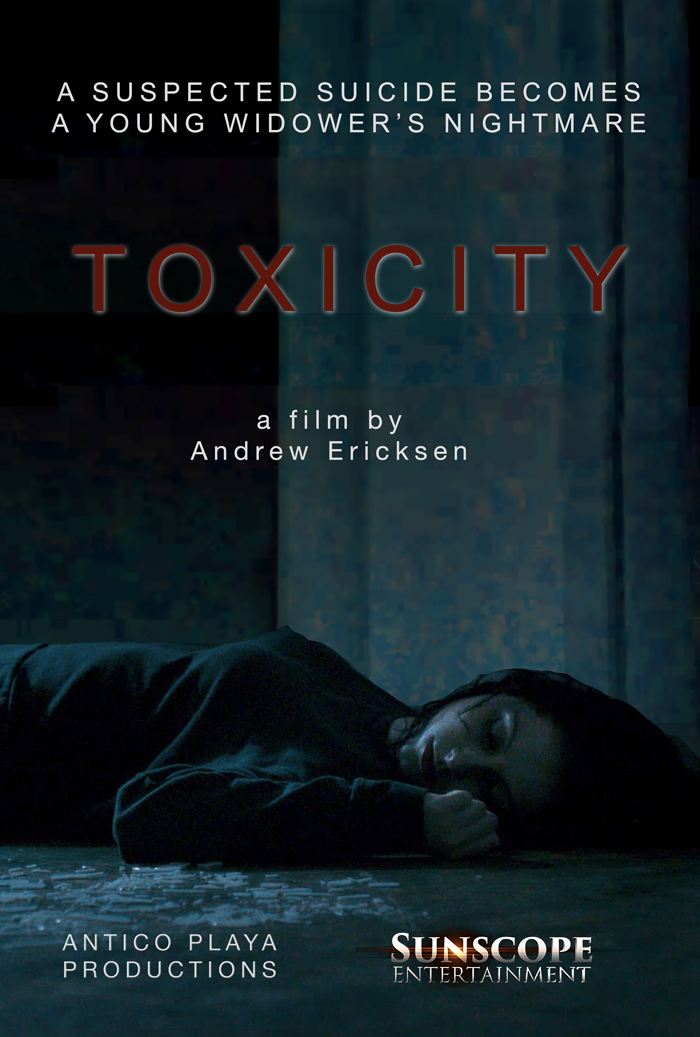 Are you looking for a gripping, edge-of-your-seat suspense drama to add to your streaming platform, broadcast network, or exhibition circuit? Look no further than TOXICITY, written and directed by the talented Andrew Ericksen.
The film follows a young widower who moves back home with his mother after the suspicious death of his wife. But as the police investigation heats up, the young man finds himself the primary suspect in his wife's murder. As a result, the strained relationship between him and his mother grows even more complicated.
Starring Aria Emory, Colleen Gentry, Terri Partyka, and Vicky Dawson, TOXICITY is a masterful exploration of crime, family dynamics, and the blurred lines between innocence and guilt. With its gripping suspense, complex characters, and unexpected twists, TOXICITY is sure to captivate and intrigue audiences of all kinds.
At just 82 minutes, TOXICITY packs a powerful punch quickly, making it the perfect addition to any programming lineup. Contact us about a license for this must-see suspense drama and bring its taut thrills and nuanced performances to your audience. Contact us today to learn more about securing your license for TOXICITY.