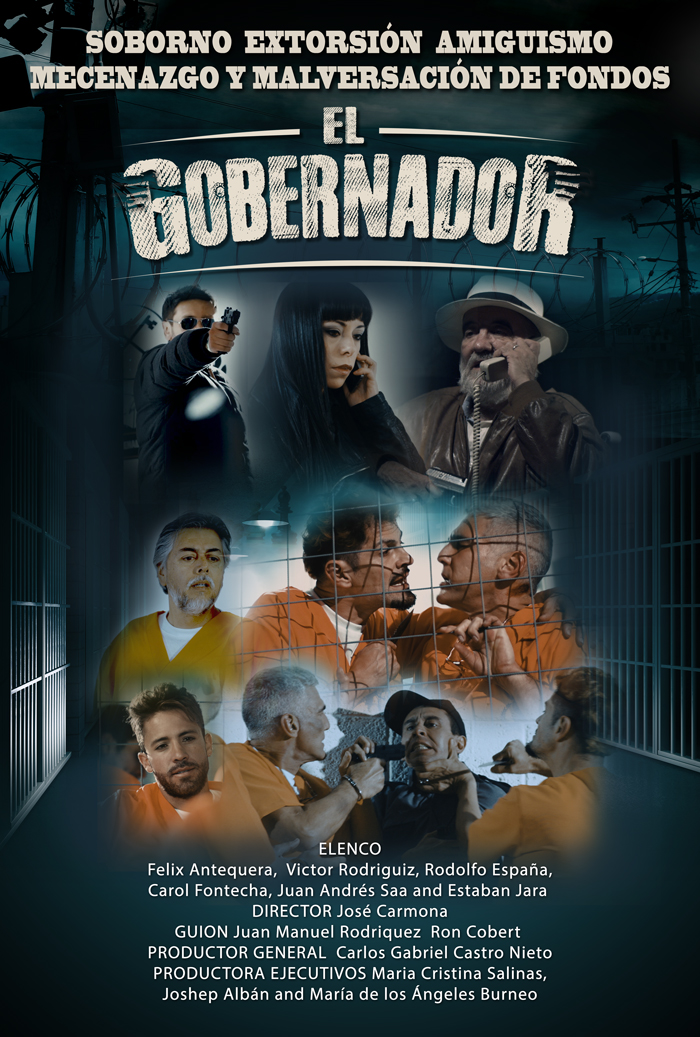 Are you looking for a gripping, high-stakes drama that will keep your audience on the edge? Look no further than EL GOBERNADOR, a thrilling tale of political corruption, daring escapes, and unexpected twists.
Esteban, a politician accused of embezzling public funds, is at the heart of the story. Living a life of luxury in prison, Esteban seems to have everything under control until the arrival of ALFIL, a relentless enforcer working on behalf of a powerful criminal organization. With the help of the prison director, ALFIL makes Esteban's life a living hell by forcing him to reveal where he has hidden the stolen money.
But Esteban is no ordinary prisoner. A master manipulator, he facilitates a daring escape with a crew in tow. But when it seems like he has everything under control, there's a twist that will leave your audience breathless.
Filmed entirely in Quito, Ecuador, EL GOBERNADOR is a top-quality production from Elohim A & B, CinetelQ Films, and Sunscope Entertainment. Executive producers Maria Cristina Salinas, Joshep Albán, and María de los Ángeles Burneo have assembled a talented team led by director José Carmona and featuring a cast that includes Felix Antequera, Caroll Fontecha, Victor Rodriguez, and many other talented performers.
You can license this must-see drama for your streaming platform, broadcast network, or exhibition circuit. EL GOBERNADOR will surely captivate and entertain audiences worldwide with its high stakes, intricate plotting, and unforgettable characters. Contact us today to learn more and secure your license.