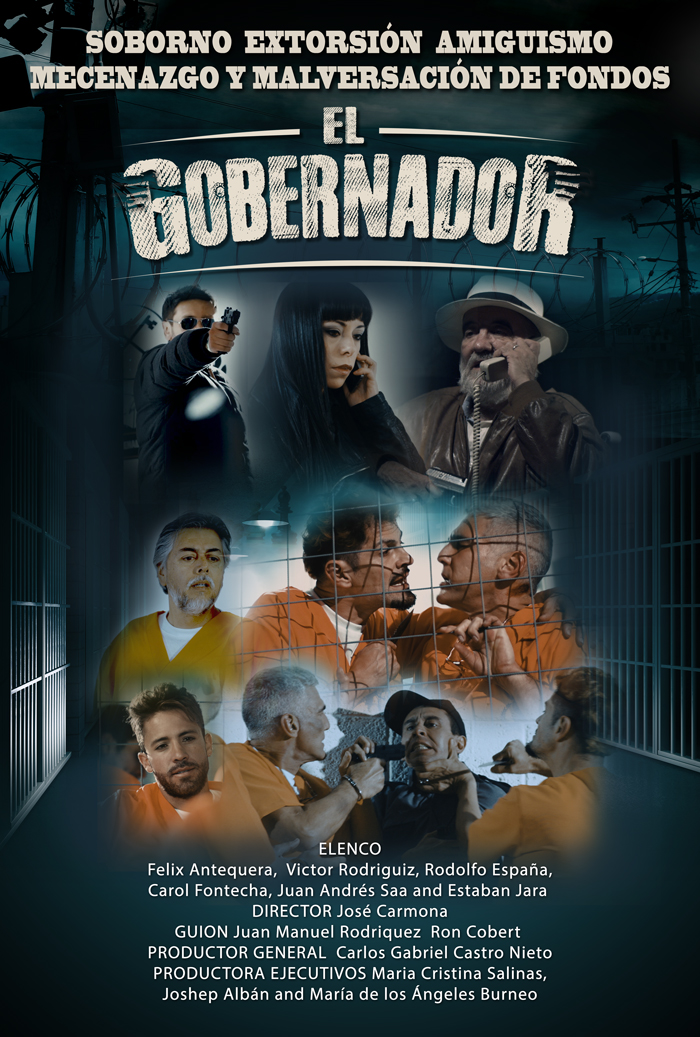 EL GOBERNADOR is about a politician, Esteban (Felix Antequera), accused of embezzling public funds living a life of luxury in prison until one day the ALFIL (Víctor Rodríguez) arrives who make his life a hell in order to reveal where he has hidden the money he stole, ordered by a very powerful criminal organization, working with the director of the prison (Caroll Fontecha). Estaban manipulates everyone and facilitates a daring escape with a crew in tow but not without a twist at the end.
Elohim A & B Films, CinetelQ Films and Sunscope Entertainment presents this suspense action drama EL GOBERNADOR filmed entirely in Quito, Ecuador, with executive producers at the helm, Maria Cristina Salinas, Joshep Albán and María de los Ángeles Burneo, managed by Carlos Gabriel Castro Nieto,
Based on Juan Manuel Rodríguez: "PASADO INSOSPECHADO" story, "EL GOBERNADOR" is written by Juan and directed by José CarmonaJosé Carmonacarm. Ron Cobert wrote additional scenes. Stars include Felix Antequera, Caroll Fontecha, Victor Rodriguez, Patricio Guzmán, Rodolfo España, Juan Andrés Saa, Israel Eguiguren, Xavier Gómez and Sebastián Terán. Edited by José Carmona and Ron Cobert.