Concept Trailer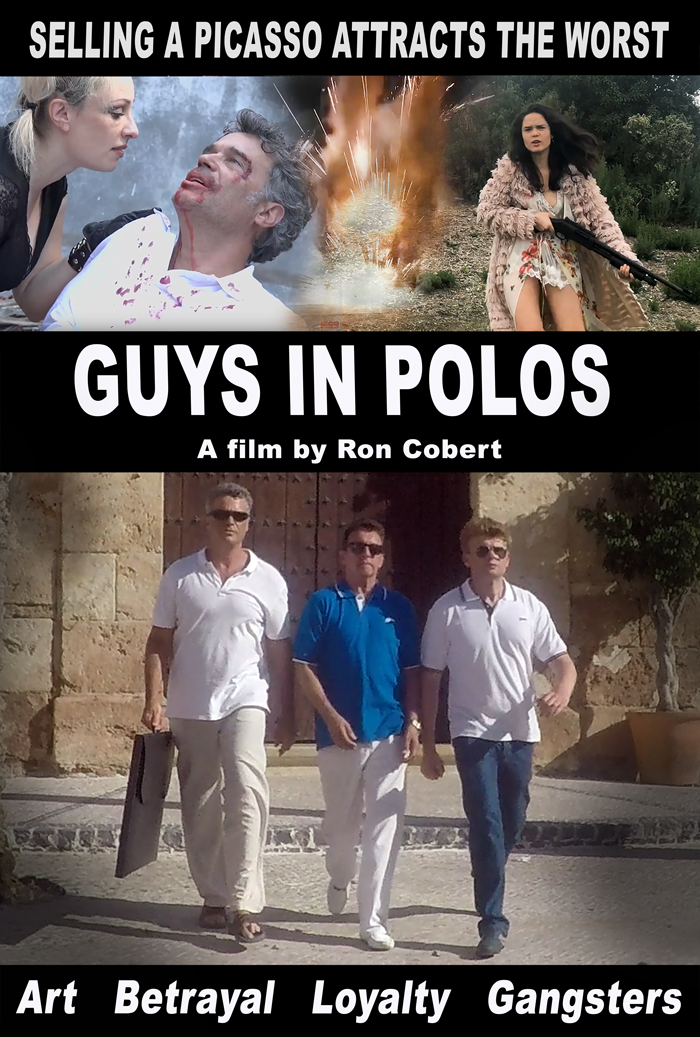 In a twist of betrayal, action and comedy, encountering all sorts of gangsters, Francis travels from LA to Málaga and back to LA, to sell the Spumante family Picasso. Though the family want Francis to only validate the Picasso in Spain, Francis takes it all to another level and works to sell the painting. All roads lead to Puerto Banús, Spain where his Brit associates, Jason and Lord Raj, meet Francis to help. Instead, a frenzy of gangsters begin to swirl the novices.
Things get even more complicated when Jason decides to steal the Picasso because he is debt to the Russians. Little does he know, Francis brought a forgery instead of the real Picasso. The Russians find out and kidnap the two Brits and the Yank. Lord Raj's connection help them escape through the tunnel system wearing only their skivvies. Francis slips back to Los Angeles leaving the Brits to Jason's creditors who capture them again and pressure them to recover the real Picasso, so off they go to LA.
Impatient, Vincenzo Spumante sends his own thugs to pick-up Francis and the painting. Francis escapes but gets abducted by the LA based Russians. He escapes, again, but not without a bullet. Francis roams the desert half-alive. In Francis' dying moments, he reveals everything two Mexican sisters who then nurse him back to health. Meanwhile, the other mobster verge in on them. Guns come blazing from all directions, and the two sisters defend Francis for a Picasso.