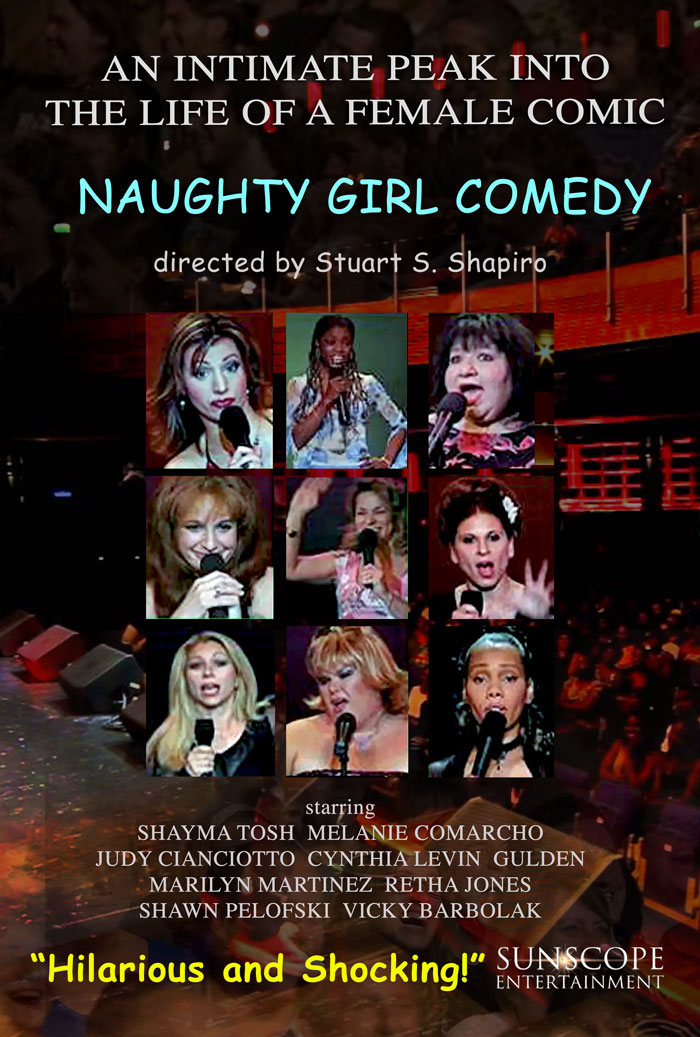 Are you looking for a raunchy, hilarious, and unapologetically female-driven comedy to add to your programming lineup? Look no further than "Naughty Girl Comedy," the latest release from Sunscope Entertainment.
Directed by Stuart S. Shapiro and produced by Judy Cianciotto, Ron Cobert, and Stuart S. Shapiro, Naughty Girl Comedy features a talented ensemble cast of female comics guaranteed to make you laugh, cringe, and maybe even blush a little. From Vicki Barbolak's irreverent wit to Cynthia Levin's cutting social commentary, "Naughty Girl Comedy" pushes the envelope with its insights and stand-up routines.
This film is not for children but is perfect for college students, young adults, and anyone looking for a break from the norm. So whether you're a seasoned comedy fan or learning the craft, "Naughty Girl Comedy" is an excellent choice.
Starring Vicki Barbolak, Judy Cianciotto, Melanie Comarcho, Gulden, Retha Jones, Cynthia Levin, Marilyn Martinez, Shawn Pelofsky, and Shayma Tash, "Naughty Girl Comedy" is a hilarious and boundary-pushing exploration of the female comic voice. With its talented cast, sharp writing, and fearless attitude, it's sure to become a cult favorite among comedy fans.
To license "Naughty Girl Comedy" and add this hilarious and unapologetic film to your programming lineup, contact us today to learn more about securing your license for "Naughty Girl Comedy."